The advent of the digital marketspace has brought forth many opportunities and challenges that are unprecedented and difficult to account for. As global businesses increasingly expand their operations, many are faced with the pressure of reducing cost while maintaining profitability. Unfortunately, strategies today have a relatively shorter lifespan, as product and services have become more easier to replicate. In such a competitive landscape, companies are tasked with managing their growth, all the while remaining agile enough to adopt new changes. One such innovation that was created to address these problems was cloud computing.  
In simple terms, Cloud computing offers on-demand accessibility of services via the Internet, including data storage, servers, databases, networking and applications.
This helps companies free their IT team from mundane system management, while involving them in more productive and value generating activities. However, the advantages of going to cloud goes far more than simply reducing cost for a business, and includes facets of productivity and operational agility in the mix.  
Opting to Go With Cloud Computing Advantages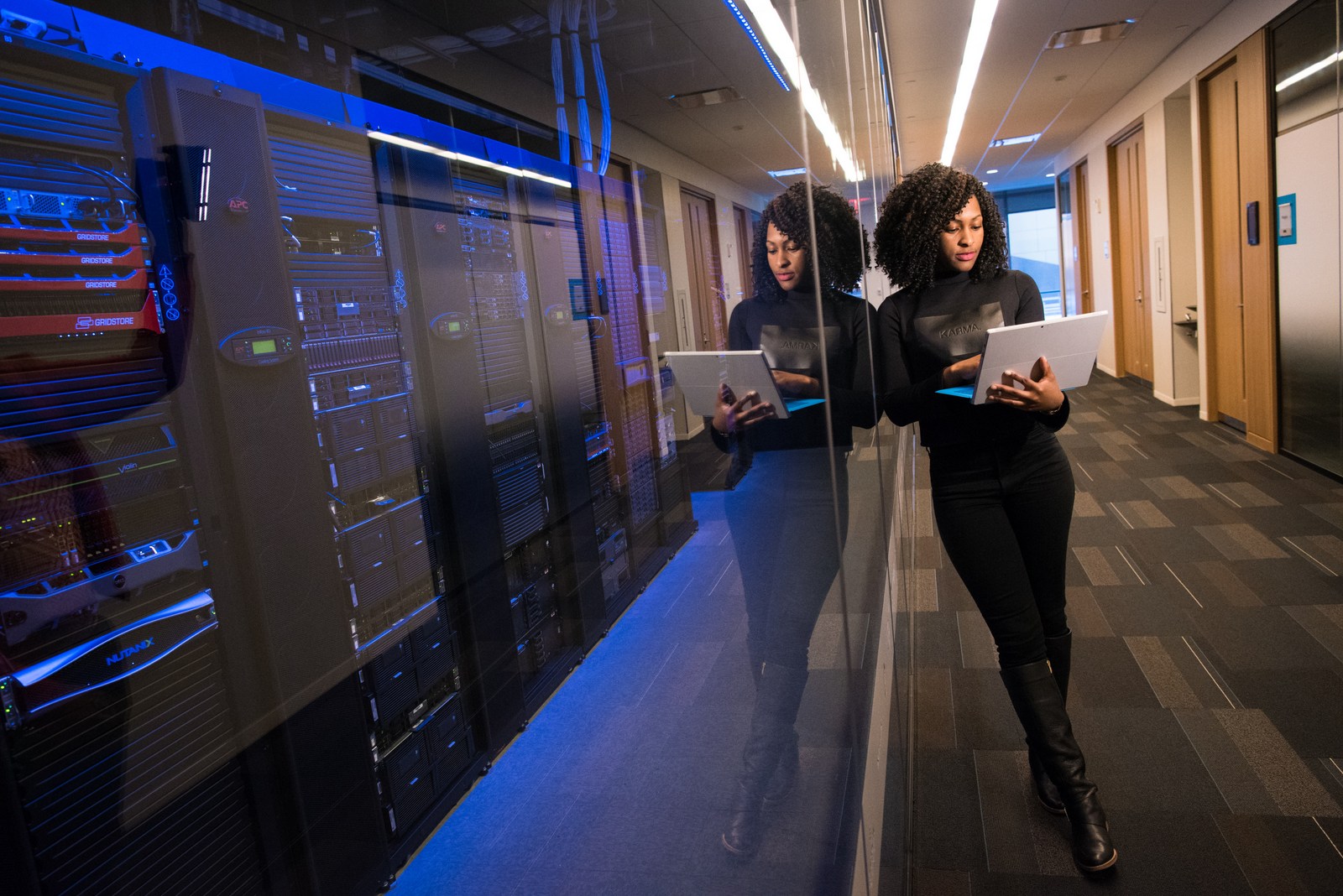 Cost Optimization and Risk Management 
The most commonly heard benefit of cloud computing is related to cost optimization. With technological advancement and innovation occurring at a rapid pace; the overall computing and storage costs have been declining. However, as more innovative offerings emerge in the marketplace, the cost of staying relevant is still relatively difficult for a growing business to manage. As companies struggle to manage and upgrade their existing computing resources; they are also hard pressed to control their cost. In such cases, cloud computing offers a relatively convenient and cost-effective solution that helps companies save up substantial investment cost while still approaching a scalable solution which can be upsized or downsized as per their requirement. Moreover, the pay-as-you-go schemes lighten the need to make expensive commitments in the initial phase.   
Speed and Business Agility
In-house infrastructures are often expensive and difficult to manage as the size of operation increases. Moreover, studies have found that cloud vendors are more likely to deliver faster development deployment of services due to the specialized capabilities present with such vendors. In addition to faster deployment, cloud computing also offers businesses the added benefit of data resilience, security, along with the ability to deliver higher-quality solutions with fewer clicks. Furthermore, to ensure that clients are always informed about the latest technology, cloud vendors frequently push out new updates to their software.
High Performance Capability
A company's ability to deliver greatly affects the way it can compete in the market. Higher performance capability generally links with better results. However, such performance is strictly limited when companies rely on expensive in-house infrastructures. Moreover, such needs can change, and can force companies to take on more expensive addons to sustain their operations in the market. In comparison, cloud vendors could provision instantaneous access to limitless storage and computational power through their massive network of computer resources, to match the needs of each individual company. Moreover, as such vendors typically refresh their hardware every two years, companies can have reliable and scalable solutions while still having access to the latest equipment for their operation.    
Hosting Platform for Digital Solutions
Hosting digital workloads has been one of the most dominant use cases of cloud in the past. The relative ease with which applications and services can easily be hosted and deployed through the cloud, makes it a difficult proposition for physical infrastructures to replicate. Moreover, considering the options, and the pace with which new innovations are added on the cloud; physical infrastructures run the risk of becoming obsolete ever so quickly. 
Collaboration Platform
A huge emphasis in the early days of cloud computing has always been linked with the theme of collaboration. The early advocates, including Google platform have continuously invested their resources in creating highly productive and efficient cloud-based collaboration tools that help teams become more efficient and effective. Today, such platforms have largely evolved into a cloud-based ecosystem, where multitude of services can easily be accessed and progress within projects can instantaneously be shared among a global workforce anytime and anywhere. Businesses that opt to utilize such cloud services can easily harness the added benefit of working in a highly productive-centric ecosystem. 
Scalability and Accessibility 
The dynamic environment in businesses seldom creates opportunities for stability. Rather, fluctuations in market demands are seemingly the most frequent yet least prepared for phenomenon. In such a volatile landscape, the cloud offers businesses an alternative towards managing such requirements with high degree of flexibility. In other words, with cloud, companies can easily scale up or scale down their businesses while having easy access to such computing capacity through remote servers. Such accessibility and scalability make it easier for businesses to spend more time creating strategies rather than worrying on their IT needs.   
Data and Analytics Platforms 
An important consideration when we talk about the digital marketplace, is the way we observe customers. Before the rise of the internet, observing customers was more basic and heavily relied on experience rather than factual analysis. In the modern world, observing customers can be seen in the form of data which could include the ways they interact in the online world. For a business aiming to succeed in understanding their customer, data analysis is a critical asset. As cloud services constantly strive to offer the latest technological capabilities to support this function; they are essential for businesses aiming to succeed. With the technical support from cloud-platforms, companies can now run complex data analysis that help them understand customers on an individual level.  
Regulations and Security
Along with opportunities, the digital world has also brought in new risks that are unavoidable and difficult to prepare for. In fact, companies today, face greater risk of being hacked and exploited than ever before. To protect consumers and businesses, many governments have launched various strict regulations such as the General Data Protection Regulation (GDPR), Personal Data Protection Act (PDPA), and so on which places strong protocols against data breach and online attacks. In such regard, cloud computing offers robust disaster recovery options that help create redundant data, which can easily be switched on in case the original location is attacked. Moreover, cloud technicians frequently keep updates about regulation procedures and ensure that support is received 24/7.      

Changing Business Model and Remote Workplace
An interesting observation during the current COVID outbreak is related with the way companies have conducted their businesses. Regardless of their digital adoption, many companies were forced to adopt digital platforms for conducting their business. One such change relates to how workers have started using remote workplace to perform their daily task. As the work-from-home model gains more tractions among businesses, it provides a refreshing opportunity for businesses to revise their business model and their hiring policies. Global workforce is a more feasible solution today than it was before, and traditional business services can easily be changed to match the requirement of the new online demand. With online platforms quickly becoming the norm, companies need to understand the power of cloud computing that can help them revise their business model and approach mobile remote workforce for a better service experience.  
The On-Demand Model
The on-demand model refers to the model where customer's demand is met by delivering immediate goods and services. The popularity of the model can be seen with the rise of Software as a Service (SaaS) businesses as well as increasing investment of big tech companies like Microsoft, Amazon, and Google in on-demand models for gaming, and entertainment services. Cloud computing offers the benefit for companies to utilize on-demand models while adjusting their requirements as per their requirement. This combination of flexibility and serviceability makes cloud computing an appealing investment for any business.    
Finally, a crucial move for any organization is to determine whether to take the step to the cloud. While it is true that major market trends suggest that going cloud is extremely beneficial, it is important to note that investment should vary depending on the individual need of the company. A small company will have a relatively small requirement in comparison to a large brand. However, it is often confusing for cloud beginners to understand which offer is the best for them. That's why, it's better for companies to start off with cloud consultation meetings with technicians to understand where they are in their cloud adoption journey. Genese Solution currently offers free consultation to customers that are looking to explore the vast world of cloud. Set up a meeting with a certified expert today and see how you can use cloud to maximize your business revenue. 
Top 10 Most-influential Cloud Vendors in 2021
1. Microsoft
Fiscal Q1 Cloud Revenue: $15.2B
Cloud Services: IaaS, PaaS, SaaS
CEO: Satya Nadella
2. Amazon
AWS Q3 Cloud Revenue: $11.6B
Cloud Services: IaaS, PaaS
CEO: Andy Jassy
3. Google Cloud
Q3 Cloud Revenue: $3.44B
Cloud Services: IaaS, PaaS, SaaS
CEO: Thomas Kurian
4. Salesforce
Q2 2020 Cloud Revenue: $5.15B
Cloud Services: SaaS, PaaS
CEO: Marc Benioff
5. SAP
Q3 Cloud Revenue: $2.32B
Cloud Services: SaaS, PaaS
CEO: Christian Klein
6. Oracle
Q1 FY21 Cloud Revenue (est.): $2.25B
Cloud Services: SaaS, PaaS, IaaS
CEO: Safra Catz
7. ServiceNow
Q3 Cloud Revenue: $1.09B
Cloud Services: SaaS
CEO: Bill McDermott
8. Workday
Fiscal Q2 Cloud Revenue: $1.06B
Cloud Services: SaaS, PaaS
CEO: Aneel Bhusri
9. IBM
Q3 Cloud Revenue: $6B
Cloud Services: SaaS, PaaS, IaaS
CEO: Arvind Krishna
10. Adobe
Q2 Experience Cloud Revenue: $826M
Cloud Services: SaaS
CEO: Shantanu Narayen
Source: cloud wars