Enabling
Digital Transformation
with reliability, scalability and cost-effectiveness
Creating Lasting
Business Value
with the right set of digital technologies
Cloud Computing

Services

for optimized business systems and processes
Fostering
Greater Productivity
with effective and sustainable technological solutions
Elevating
Team Performance
with highly secure and unified communication and collaboration suites
Our Affiliation & Partnership

About us
Who we are
Genese Solution is a Value IT Consulting Company committed to helping organizations worldwide optimize their IT operations and cost management, harness technology for innovation, and ensure effective IT risk management. Headquartered in the United Kingdom, we have offices in eight countries, including Nepal, Bangladesh, Sri Lanka, India, Finland, Australia, and the USA.
We empower organizations of all sizes and scales across various industries to attain operational excellence through a comprehensive suite of cost-effective digital transformation solutions.
Services
What we do
We offer a full-scale digital ecosystem which includes World Class software, Cloud Platforms, Cybersecurity, Productivity & Collaboration Suites, Monitoring Tools, International Payments, and Startup Cloud Funding among others.
Our certified specialists and professional developers with their technical prowess and business insights are here to work with you and make a positive difference in organization's workflow and bottom line.
Cloud Consultation & Services
We offer multi-platform Cloud Services & Consultation of the biggest and best names in the world industry and our experts help with the strategy, timing and roadmap making the migration process quick and effortless helping our clients focus on maximizing their competitive capabilities and innovation.
Professional Services
Cost and Security Audit
Managed Support
Migration
Academy
Genese Cloud Academy
Genese Cloud Academy, an education wing of Genese Solution is established with its vision to bridge the skill gap between academia and industry by making final year students/graduates emerge as highly employable. To make its vision into reality, GCA from its establishment is collaborating with different companies/organizations all over Nepal and performing skills requirement mapping with those trained students/Graduates from GCA who can possibly be hired with better suitability.
Skills Mapping and Job Placement for Graduates
Interest & Need-based Assessment on respective Training
Startup Incubation Program
Mentorship & Exposure for Career Enrichment
21
Microsoft 365 Institution
Industries
For almost a decade, we have worked with the following industries
Banks & Financial Institutions
Every industry has its own set of challenges, keeping that in mind, our engineers use the latest technologies to create purpose-built solutions and aptly tailor it to clients specific needs and requirements.
Resources
Recent case studies
We are proud to have earned the accolade and business of over 200+ customers worldwide from diverse businesses in this short tenure of operation. Here are some insights into how our services have positively impacted their businesses.
Stories
Recent blogs and events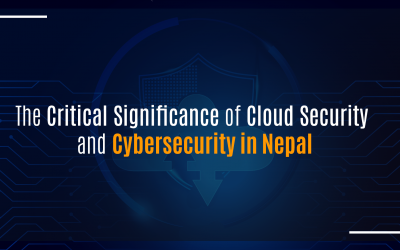 In today's digital age, cloud technology has seamlessly integrated into business operations. The convenience and scalability it offers have led to widespread adoption by companies aiming to streamline processes and boost productivity. Nevertheless, alongside these...