Ever since last year, it feels like most of our time has been spent on meetings due to our remote and hybrid working conditions. Meetings are necessary, but sometimes they can get a little too long, wasting everyone's time and resources.
According to a recent survey, 37% per cent of employees believe that their organization's most significant cost is unnecessary meetings. (Source: Doodle)
Recognizing this, Google Workspace has introduced a feature called Time Insights, where users can see how much time they spend in meetings daily by syncing with Google Calendar.
This feature eliminates the phenomenon of 'out of sight, out of mind' because users can easily see how much time they are spending in meetings. Being aware of how much time they actually spend in meetings, will certainly help in being more efficient with their time.
Google Workspace Time Insights' – Keep track of how much time you spend at your workspace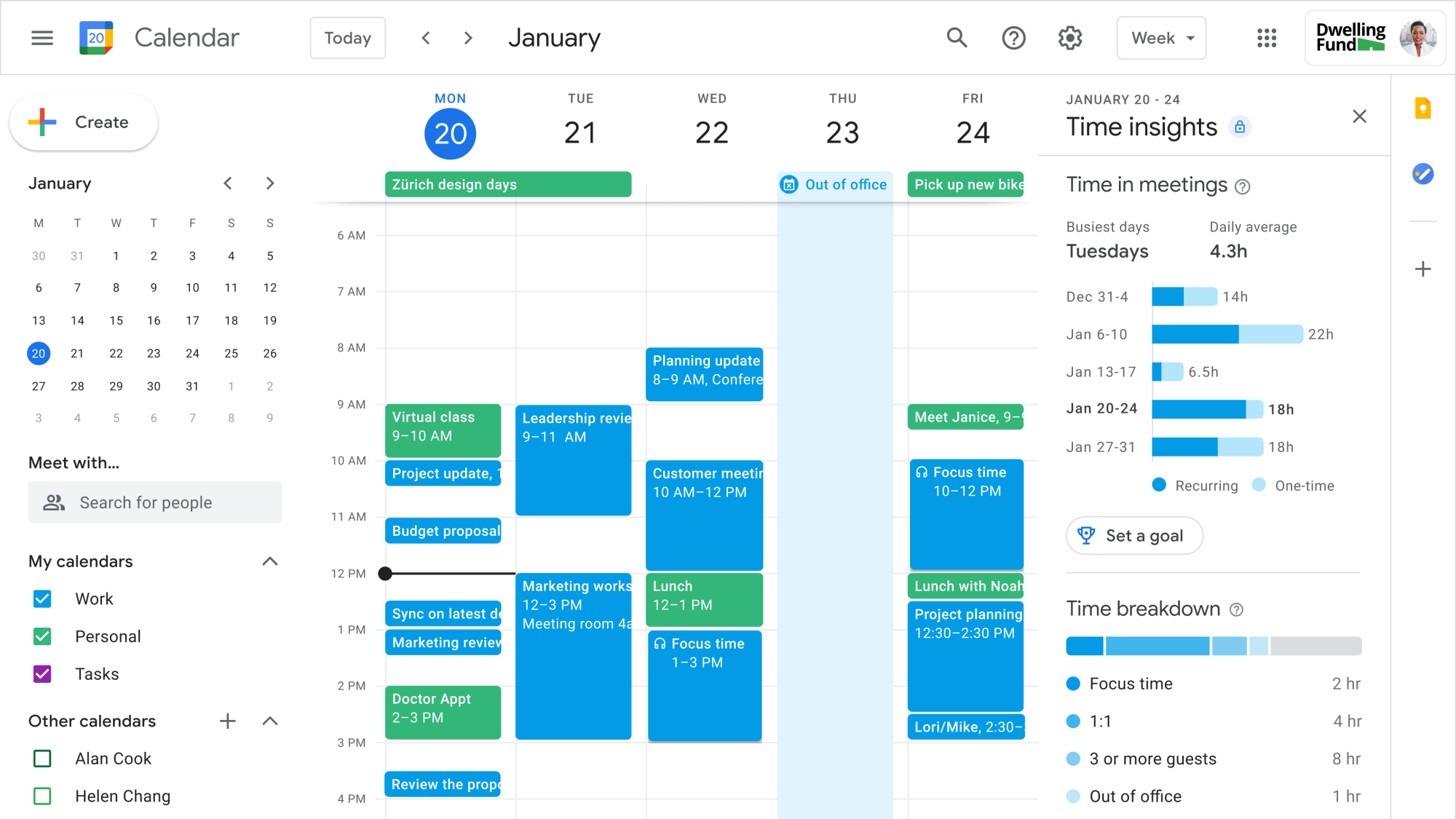 Time in meetings:

This shows how much time you have spent in meetings, meeting heavy days in your calendar, and the frequency of different meetings.

Time breakdown:

Shows and breaks down the types of meetings you have.

People you meet with: This shows who you spend the most time having meetings with.
Time Insights: Who's impacted
Admins and end users are both affected.
Time Insights: Why you'd use it
Time insights are designed to help you understand how you spend your time in Google Calendar. Now you can use Time Insights to see how your time is spent across zoom meetings and collaborators. Furthermore, the add-on includes a punch clock with a "Start" and "Stop" button for creating appointments fast and precisely on the fly.
Note: Please keep in mind that Time Insights may only be viewed on a computer.
Time Insights: Availability
Time insights are available to Google Workspace Business Standard, Business Plus, Enterprise Standard, Enterprise Plus, Education Plus, and Nonprofits customers. 
Not Available to,
Google Workspace Essentials, Business Starter, Enterprise Essentials, Education Fundamentals, and Frontline, as well as G Suite Basic and Business customers
The gradual rollout is expected to start from 20th September 2021.