Genese is proud to be a Google Premier Partner – an official accreditation from Google reserved for companies that display consistently exceptional results in Google Ads management !!!
Our certification reinforces our credentials as digital marketing specialists and the ability to leverage new-age technologies & platforms such as Google, Facebook, LinkedIn and Instagram. 
Genese, a cloud-native digital transformation company and already an AWS Advanced Partner, now with Google Premier badge, is able to expand its portfolio of services to serve as a partner of choice for a wide range of technology platforms and services. As Google Premier Partners, we will be able to better serve our customers to provide higher efficiencies & ROI in their digital marketing spend.
How were we able to earn the Google Premier Partner badge?
To be accredited with Premier Partner status, we achieved:
Higher Company Performance
Genese Solution maintained an optimization score of at least 70%, indicating that they've set up their clients' accounts to perform well.
Google Ad Spend
Genese Solution managed at least USD 10,000 in ad spend in the past 90 days, which shows its ability to help clients consistently identify new growth opportunities and sustain their success on an ongoing basis.
Google Certifications
At least 50% of Genese Solution's account strategists have demonstrated proficiency in Google Ads by earning Google Ads certifications.
Take a look at our certification:
https://www.google.com/partners/agency?id=3749586380
But what does it mean to be Google Premier partner? And how does it benefit us and the customers we work with?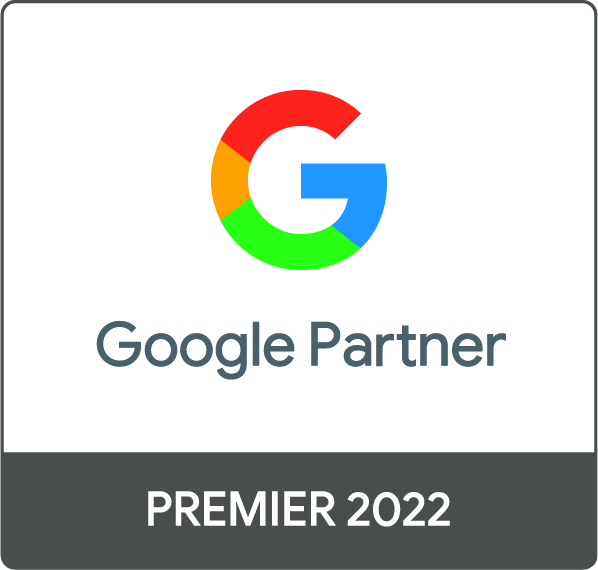 What Is A Google Premier Partner?
Google continually evaluates all of its partners on metrics like qualifications & skills, campaign performances, usage of technology, client retention, client acquisition among other KPIs. The Google Partners program regulates companies that work with Google Ads & only the top 3% across the world make the Premier level. 
Genese as Google Premier Partner, is thus placed among the Global top partners with demonstrated ads skill and expertise, certifications, calibrated revenue and agency growth, improved campaign efficiencies and increased client base, validated and benchmarked by Google. We are proud to have met the stringent KPIs and are now motivated to serve the customers with an even higher sense of purpose. 
High-value benefits achieved as Google Premier Partner?
Google Premier Partners have a ringside view & access to innovations & benefits which are not available to the other partners. It offers a wide range of exclusive, high-value benefits such as:
Product betas
Receive ongoing access to the beta versions of the latest products which enable them to be future ready in an increasingly complex & fast paced digital landscape . 
Advanced Google Ads support
Access 24-hour advanced ads support to help you quickly and efficiently resolve your clients' issues much faster, enabling lower downtime & higher efficiencies. 
Executive experiences
Access to premium invite-only industry events, like roundtable discussions with Global Google leaders, sessions with other Premier Partners, and opportunities to assimilate perspectives from industry thought leaders. This will give a ringside view of the best of the business & future technologies that we can bring to our partners & customers. 
Premier Partner Awards
The Premier Partner Awards highlight excellence in digital marketing and showcase Premier Partners that help us imbibe best practices & results for our Google Ads customers.
Citation with the Newly redesigned 2022 Premier Partner badge
Give a vote of confidence to customers and the industry that we are recognized as a leading partner with our 2022 Premier Partner badge.
High-value incentives
Pass on higher tier benefits to our customers' campaigns with Google Ads credits.
What does this mean for our customers?
Genese Solution as a proud Google Premier Partner gives our customers confidence that we'll deliver the results they expect for their business. Google gives us a competitive edge when creating and managing campaigns for customers.
Our customers can trust us as we have the back of the biggest search engine in the world. We are proud of our Google Premier Partner status and invest actively in our relationship with Google. Partly because of this, we are able to get maximum returns from your digital advertising campaigns. 
Do you want to know what we can do for you? Get In Touch